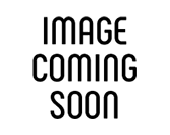 Size
Select a Size (L x W x H)
?
Other sizes of this product are available. Select desired size from the drop down menu. When selected, the product information below will change.
Availability
Ready in 2-10 Days
Description
The climber and slide lining are sewn together as 1 piece. The combo lining is made to fit a 5in1 Combo Unit.
Product Information
Quantity Per Unit
1 Piece
Report

Licensed Knock-Offs

Have you come across counterfeit licensed inflatable knock-offs? Knock-offs are bad for your business and the entire amusement industry. Learn why and how you can report them.
Your

Resources

Take advantage of Magic Jump's wealth of resources and information to keep ahead of the curve in the inflatable industry. Below you'll find several invaluable links to keep your business running smoothly.