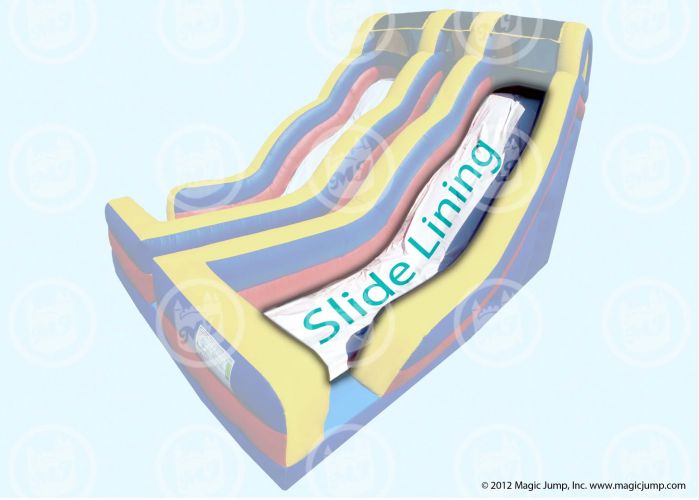 Size
Select a Size (L x W x H)
?
Other sizes of this product are available. Select desired size from the drop down menu. When selected, the product information below will change.
Availability
Ready in 2-10 Days
Description
Buy our 20 Double Lane Slide lining to replace your worn out lining. Saves you money and it's easy to replace. If you are still satisfied with your slide and don't want to spend on a brand new one, by buying this lining it will make your slide feel and look like the day when you first bought it.

The slide linings are to replace those that may experience normal wear over the course of years of use.

Comes with two (2) slide linings.
Product Information
Quantity Per Unit
2 Pieces
Report

Licensed Knock-Offs

Have you come across counterfeit licensed inflatable knock-offs? Knock-offs are bad for your business and the entire amusement industry. Learn why and how you can report them.
Your

Resources

Take advantage of Magic Jump's wealth of resources and information to keep ahead of the curve in the inflatable industry. Below you'll find several invaluable links to keep your business running smoothly.