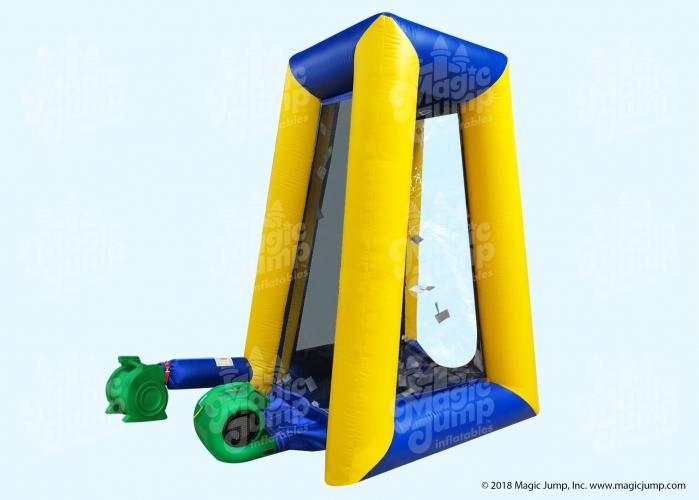 Size
Length x Width x Height
6' x 6' x 9'
Availability
Ready in 55-70 Days
Description
The inflatable Cash Cube presented by Magic Jump is a wonder additional for all fundraising and promotional events. Riders enter the inflatable Cash Cube, with required safety glasses, to collect as many pieces of flying papers, tickets, or cash that will be circulating inside the inflatable. One blower inflates the Cash Cube while a second blower puts air pressure inside the Cash Cube to circulate the paper objects being used. Cash Cubes are commenly used in fundraising and promotional events as a form of competition to see who can gather the most at a given time. Magic Jump's inflatable Cash Cube is light weight, made with commercial grade vinyl and will last the test of time. Can be customized to your colors and or theme. Contact a sales rep today for more information.
Must use safety glasses. Safety glasses not included.
Product Information
Blowers Required
1 (1 hp. ea.)
Quantity Per Unit
1 Piece
What's Included





Report

Licensed Knock-Offs

Have you come across counterfeit licensed inflatable knock-offs? Knock-offs are bad for your business and the entire amusement industry. Learn why and how you can report them.
Your

Resources

Take advantage of Magic Jump's wealth of resources and information to keep ahead of the curve in the inflatable industry. Below you'll find several invaluable links to keep your business running smoothly.