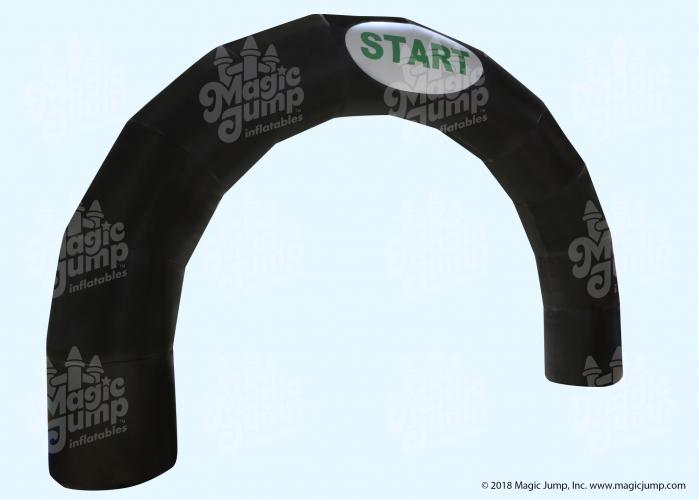 Size
Length x Width x Height
5'6" x 3' x 14'6"
Availability
Ready in 60-75 Days
Description
This Inflatable Archway is a perfect compliment for your next special event or corporate event. The Inflatable Archway can be used in many different ways as an entranceway and pathway to wherever your event or party will be. This Inflatable Archway was specifically designed for the Great Urban Race, a urban adventure racing series with nine races across the US. The Inflatable Archway was used as a starting point for the race and as a ending point.
Do you have a race or custom Inflatable Archway design in mind? Contact Magic Jump for more information on how to customize an inflatable archway for your event or organization. These Custom Inflatable Archway's can be designed in any color and any size that is desired. Price is subject to change depending on the size of the Inflatable Archway.
Product Information
Quantity Per Unit
1 Piece
What's Included




Report

Licensed Knock-Offs

Have you come across counterfeit licensed inflatable knock-offs? Knock-offs are bad for your business and the entire amusement industry. Learn why and how you can report them.
Your

Resources

Take advantage of Magic Jump's wealth of resources and information to keep ahead of the curve in the inflatable industry. Below you'll find several invaluable links to keep your business running smoothly.