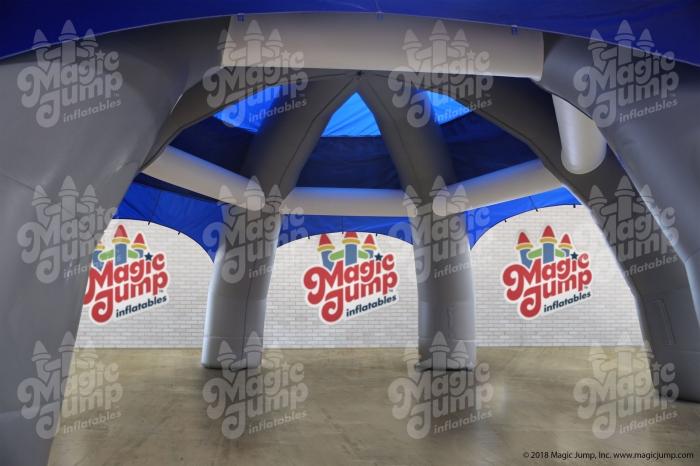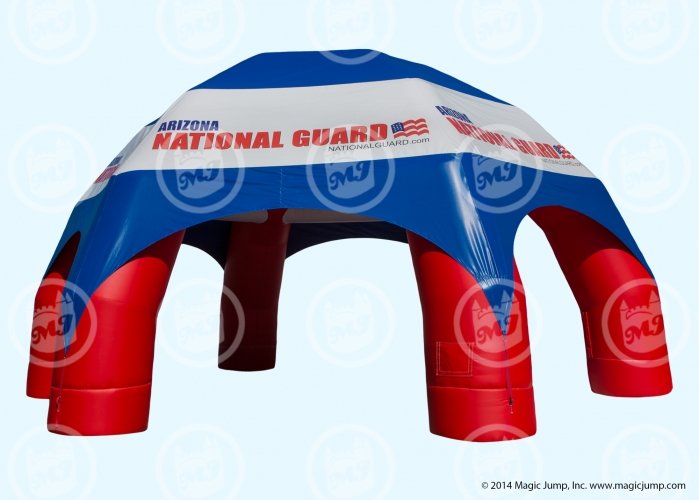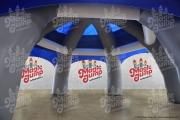 Size
Select a Size (L x W x H)
?
Other sizes of this product are available. Select desired size from the drop down menu. When selected, the product information below will change.
Availability
Ready in 5-12 Days
Description
Magic Jump's 30'x30'x15'Inflatable Tent is excellent for multi-purposes. Also known as the Inflatable Spider Tent, it's a great way to provide some shade for a big crowd on a hot day. This Inflatable Tent will grab everyone's attention, excellent design that can be customized in color, and the shape allows for a large group of people to get in on the shade. Perfect for vendors, ticket booths, a stage, or set up games, tables, and chairs.
The Inflatable Tent provides nearly 900 square feet of shaded area. We can customize the colors and even add your company or event logo to the inflatable tent. The tent is also hassle-free when it comes to storing and transporting. The inflatable tent can easily be inflated and deflated for convenient transportation using a one horsepower electric blower to keep it inflated.
There are so many ways you can utilize this Inflatable Spider Tent, make sure to order yours now, and expand your rental business inventory.
Product Information
Blowers Required
1 (1 hp. ea.)
Quantity Per Unit
1 Piece
What's Included




Report

Licensed Knock-Offs

Have you come across counterfeit licensed inflatable knock-offs? Knock-offs are bad for your business and the entire amusement industry. Learn why and how you can report them.
Your

Resources

Take advantage of Magic Jump's wealth of resources and information to keep ahead of the curve in the inflatable industry. Below you'll find several invaluable links to keep your business running smoothly.