Inflatable Business Financing
Need financing for bounce houses business?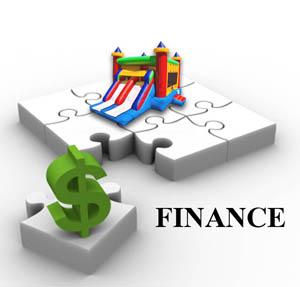 A lot of companies debate about whether to get business financing for starting a bounce house rental business or indoor play center. Consider the pros and cons of using financing companies to start a business or increase inventory:
PROS:
- Start off with a larger inventory
- Can afford big and better inflatable games
- No money out of your pocket to startup
CONS:
- More costly because of interest rates on loan
- Having a monthly burden for payments
Get Instant Financing Now! Click to Apply Online
Resources
NOTICE: Magic Jump Inc. does not support or sponsor any one financing company listed on this page. This information is provided solely for educational purposes and to provide information for Magic Jump Inc. website visitors. If you are a financing company and would like to be included in this list of inflatable business financing, please contact us at 818-847-1313 or email us at info@magicjump.com.
Report

Licensed Knock-Offs

Have you come across counterfeit licensed inflatable knock-offs? Knock-offs are bad for your business and the entire amusement industry. Learn why and how you can report them.
Your

Resourses

Take advantage of Magic Jump's wealth of resources and information to keep ahead of the curve in the inflatable industry. Below you'll find several invaluable links to keep your business running smoothly.