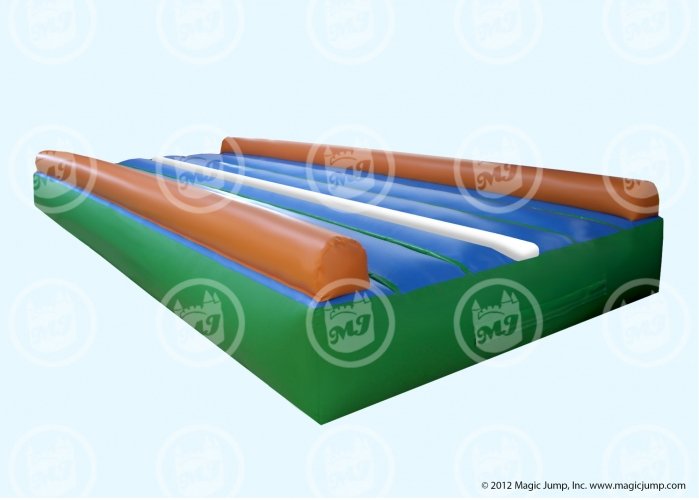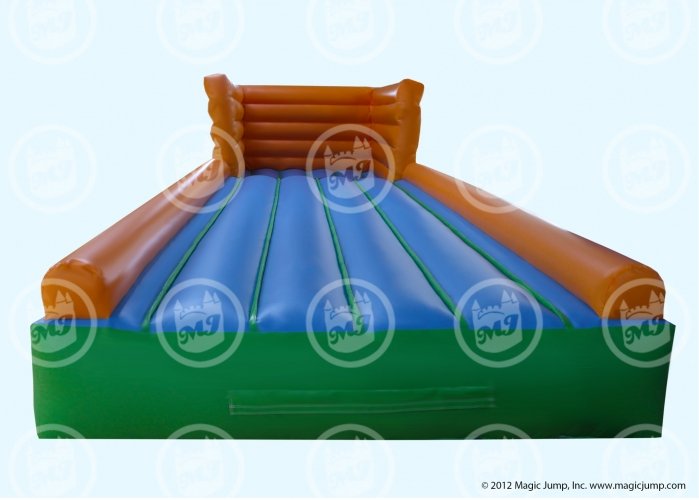 Size
Length x Width x Height
20' x 9' x 2'
Availability
Ready in 5-15 Days
Description
The transition from learning new skill on the trampoline and taking it down to the floor may be difficult at times. There seems to be a step missing in between transitions. We give you the "Tumble Air Track". What better way to transition a skill from the trampoline to the floor than by practicing it on air. The Tumble Air Track is not as bouncy as a trampoline, because it is inflated with air, which gives the gymnasts the actual motions they use on the floor or even balance beam. The white line down the middle of the track is 4 inches wide which is perfect for young gymnasts to practice their new skills for the balance beams. Say good-bye to fear and hello to a more confident gymnast.
Product Information
Blowers Required
1 (1 hp. ea.)
Quantity Per Unit
1 Piece
What's Included




Report

Licensed Knock-Offs

Have you come across counterfeit licensed inflatable knock-offs? Knock-offs are bad for your business and the entire amusement industry. Learn why and how you can report them.
Your

Resources

Take advantage of Magic Jump's wealth of resources and information to keep ahead of the curve in the inflatable industry. Below you'll find several invaluable links to keep your business running smoothly.