Family Fun Center
Want to start a thrilling new business venture that provides tons of fun for kids as well as a great source of cash flow for the business owner? Consider opening a Family Fun Center, and let Magic Jump help guide you in this exciting and rewarding business venture.
A Family Fun Center (also known as Family Entertainment Center or FEC) has become a popular business for entrepreneurs aiming to attract families, as well as organizations, looking for safe and convenient indoor venues that can provide wholesome entertainment for kids. In recent years, Indoor Inflatable Play Centers have emerged as the latest option for a Family Fun Center business model, providing entrepreneurs with a low cost option for fun and safe products that have a long life span and low maintenance costs, which means an excellent return on investment.
How can Magic Jump help?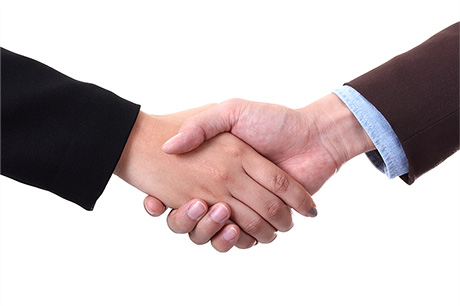 Starting your own family fun center can be overwhelming if you lack the support and experience. However, having an experienced manufacturer of indoor inflatables as a partner to get your business going will set you up for success.
Magic Jump is here to be your family fun center equipment provider and help guide you to becoming wildly successful in the family entertainment center business. Our motto is We Love Inflatables! and we love to help our clients in their journey into this fun industry.
Magic Jump can provide you with the highest quality commercial inflatables, affordable prices, and top of the line safety standards. With a longer lifespan than other inflatables in the industry, our inflatables are guaranteed to generate more revenue and a better return on investment.
We don't just sell you an inflatable, we provide our clients with countless resources to help guide them in the right direction and to help them become wildly successful in the family fun center business.
Decades of experience
Since 1995, we have been helping entrepreneurs start an indoor family fun center business. Our staff has decades of experience in this industry and are always eager to help you in your entrepreneurial journey. Your success is our success, so we want to make sure we set you up with the right inflatables and designs that will work in the space you have available.
Brands you can trust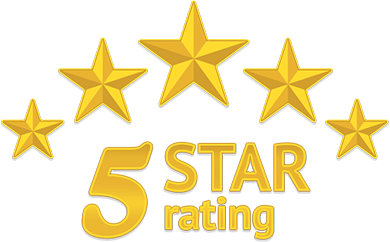 Magic Jump is the trusted brand for commercial indoor inflatables in the family fun center industry. Our company has been featured in the Discovery Channel show "Some Assembly Required," Ion's Worlds Greatest Show, along with countless popular movies and television shows.
We pride ourselves on the Golden Rule, so we make sure to provide great customer service along with the best commercial indoor inflatables in the industry. We have a 5 star customer service rating and a brand that you can trust throughout your journey into the family fun center business.
Indoor Play Center (IPC) Inflatables
Magic Jump is the ONLY commercial inflatable manufacturer that is licensed and authorized by studios to manufacture and sell popular licensed brands like Mickey and Friends, Minnie Mouse, Disney Princess, Frozen, Star Wars, Marvel Avengers, Spider-Man, Paw Patrol, Toy Story, Justice League, and Despicable Me.
Magic Jump can help you with these popular brand named licensed inflatables to help you attract more clients and stand apart from your competition. Don't settle for cheap knock-off banners that will attract you to lawsuits from studios, Magic Jump can provide you with high quality and official licensed inflatables.
Layout Design and Support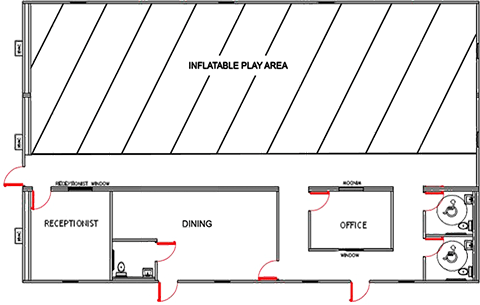 As your supplier of family fun center equipment, we want to make sure the products we provide you work in the space you have. We will work with you and your venue layout to recommend which products will work best. Some venues might have restrictions like ceiling height, support beams, anchor locations that need to be taken into consideration when choosing products. Our staff and decades of experience will guide you to choose the correct indoor inflatables with the best orientation for your venue.
Our experienced staff will also advise you on which type of products work best for a family fun center business model. Several factors need to be considered when choosing the right inflatable, as certain types of inflatables work better than others for a family fun center business. Magic Jump has helped hundreds of entrepreneurs open a family fun center business and become wildly successful by choosing the right products and correct designs from the beginning.
Financing
Need help financing to start a family fun center business? Magic Jump can help guide you in the right direction by providing resources to financing companies that work in the inflatable play center industry. Sometimes money can be tight, but why wait years to save up before you start your family fun center business.
Financing can help you obtain inventory now and get started right away. Don't push your dreams of opening a family fun center business down the road, get started with financing to start your business today!
Insurance
Insurance is a very important part of the party rental business, therefore, Magic Jump provides resources for where you can obtain insurance for your inflatables. Benefits of having insurance are security of protection against liability and lawsuits, and opportunity to rent to public locations and bigger events.
Don't risk losing your business, obtain insurance and let Magic Jump guide you on what products are safest to use and which ones might be more risky.
Marketing Material
Inflatables are big, so taking photos and videos of them for marketing purposes can take a lot of time, effort, and money. Magic Jump helps you by providing high quality photos and videos of our products that you can start using right away and start marketing your party rental business to your clients before you even receive your inflatables.
We strive to help our clients succeed, so providing high-end photos and videos done by professionals is another way we help you become successful.
Educational Material
Magic Jump is the only commercial inflatable manufacturer that provides educational material in the form of "How To" Video Series and Q&A videos, that is intended to help educate clients and operators about inflatables and the indoor play center business.
We constantly spend our time and effort to provide educational material for our clients to help them become successful in their business and also to provide material they can use to educate their employees. Some great How To videos include "How to Clean your Bounce House", "How to Repair your Bounce House", "How to Check Air Pressure", and countless more.
Let's Get Started
Don't hesitate, let Magic Jump help you be your own boss and start your journey into becoming a successful family fun center business owner. Take the leap into this rewarding business venture, be your own boss, become successful, and put smiles on children's faces. Submit your information below and one of our helpful representatives will contact you for more information.