Party Rental Business
If you want to embark on a rewarding venture that does not require a hefty investment, but has the potential to generate significant profit while you're only working part-time, then consider starting a party rental business.
The Party Supply Rental industry is a $5 billion business with a compounded annual growth rate of 4.3% from 2001 - 2016, according to IBISWorld, the nation's largest publisher of industry research. Within the Party Supply Rental industry, it's the Inflatables industry that's really driving this growth, with industry experts expecting strong double-digit growth to continue over a 10-year time horizon. As the demand for Inflatables continues to skyrocket, entrepreneurs will be strongly positioned to capitalize on this growth for years to come.
Your Potential Return on Investment (ROI) with Magic Jump
Mickey & Friends Bounce House 15
Cost $1,700
Average daily
rental $125
weekly income $190
Average rental 1.5 days per week
STAR WARS EZ Combo Wet or Dry
Cost $3,000
Average daily
rental $300
weekly income $450
Average rental 1.5 days per week
17 Fun Slide
Cost $3,000
Average daily
rental $400
weekly income $600
Average rental 1.5 days per week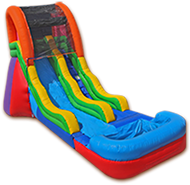 45 H2O Obstacle Course
Cost $4,500
Average daily
rental $450
weekly income $675
Average rental 1.5 days per week
Rental prices vary depending on the market you are in. Rental prices above are estimated averages.
The chart above gives you a detailed illustration on how you can get your investment back within a short period of time, which can be as soon as a month and a half. It also gives you an idea of how big your potential earnings can be as your business starts growing.
Your hard work will pay off in just a short period of time when you start seeing a spike in your return on investment (ROI). As inflatables are rented by customers on an average of 1.5 times per week, you will be rewarded with a full ROI within just one season. This is a guaranteed income generator that provides a steady stream of income that didn't require a hefty capital from you and on top of that, you didn't even have to work a full week. The demand for party rentals is growing and with your hard work and dedication, your party rental business will get bigger and better.
How can Magic Jump help?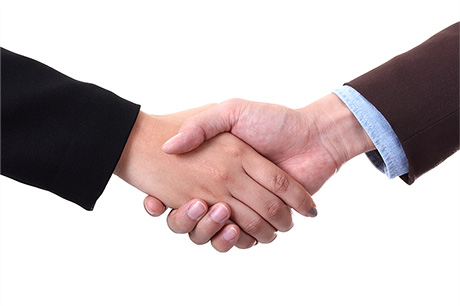 Starting your own party rental business can be overwhelming if you lack the tools and support. However, having an experienced commercial inflatable manufacturer as a partner to get your business going will set you up for success.
Magic Jump is here to be your party rental business partner and help guide you to becoming wildly successful in the party rental industry. Our motto is We Love Inflatables! and we love to help our clients in their journey into the inflatable industry.
Magic Jump can provide you with the highest quality commercial inflatables, affordable prices, and top of the line safety standards. With a longer lifespan than other inflatable products in the market, our inflatables are guaranteed to generate more revenue and a better return on investment.
We don't just sell you an inflatable, we provide our clients with countless resources to help guide them in the right direction and to help them become wildly successful in the party rental industry.
Decades of experience
Since 1995, we have been helping entrepreneurs start and grow their party rental business. Our staff has decades of experience and are always eager to help you in your entrepreneurial journey. Your success is our success, so we want to make sure we set you up with the right products from your startup, and advise you on which to add to your inventory to continue your growth and success in the party rental business.
Brands you can trust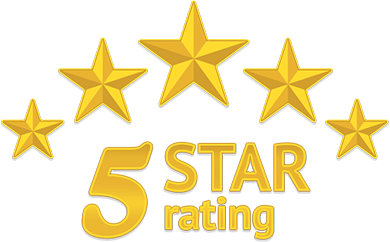 Magic Jump is the trusted and go to brand for commercial inflatables in the party rental industry. Our company has been featured in the Discovery Channel show "Some Assembly Required," Ion's Worlds Greatest Show, along with countless popular movies and television shows.
We pride ourselves on the Golden Rule, so we make sure to provide great customer service along with the best commercial inflatables in the industry. We have a 5 star customer service rating and a brand that you can trust throughout your journey into the party rental business.
Licensed inflatables
Magic Jump is the ONLY commercial inflatable manufacturer that is licensed and authorized by studios to manufacture and sell popular licensed brands like Mickey and Friends, Minnie Mouse, Disney Princess, Frozen, Star Wars, Marvel Avengers, Spider-Man, Paw Patrol, Toy Story, Justice League, and Despicable Me.
Magic Jump can help you with these popular brand named licensed inflatables to help you attract more clients and stand apart from your competition. Don't settle for cheap knock-off banners that will attract you to lawsuits from studios, Magic Jump can provide you with high quality and official licensed inflatables.
Financing
Need help financing to start your bounce house business? Magic Jump can help guide you in the right direction by providing resources to financing companies that work in the inflatable party rental industry. Sometimes money can be tight, but why wait years to save up before you start your party rental business.
Financing can help you obtain inventory now and get started right away. Don't push your dreams of opening a bounce house business down the road, get started today with financing to start your business.
Insurance
Insurance is a very important part of the party rental business, therefore, Magic Jump provides resources for where you can obtain insurance for your inflatables. Benefits of having insurance are security of protection against liability and lawsuits, and opportunity to rent to public locations and bigger events.
Don't risk losing your business, obtain insurance and let Magic Jump guide you on what products are safest to use and which ones might be more risky.
Marketing Material
Inflatables are big, so taking photos and videos of them for marketing purposes can take a lot of time, effort, and money. Magic Jump helps you by providing high quality photos and videos of our products that you can start using right away and start marketing your party rental business to your clients before you even receive your inflatables.
We strive to help our clients succeed, so providing high-end photos and videos done by professionals is another way we help you become successful.
Educational Material
Magic Jump is the only commercial inflatable manufacturer that provides educational material in the form of a How To Video Series and Q&A videos, that is intended to help educate clients and operators about inflatables and the party rental business.
We constantly spend our time and effort to provide educational material for our clients to help them become successful in their business and also to provide material they can use to educate their employees.
Rental Software
Becoming a successful party rental business owner in the 21st century means creating a website, prompting yourself through social media, but more importantly, using a rental software to help grow your business and take orders while you sleep.
Investing in a rental software is very important to help grow your business and relieve the load of having to answer phone calls so much. Magic Jump has partnered with leading rental software companies to provide you with online presence and start making money right away.
Let's Get Started
Don't hesitate, let Magic Jump help you be your own boss and start your journey into becoming a successful party rental business owner. Take the leap into this rewarding business venture, be your own boss, become successful, and put smiles on children's faces during their special events. Submit your information below and one of our helpful representatives will contact you for more information.