Why Choose Magic Jump?
Choosing the right inflatable manufacturer is important for your continued growth and success in business. With all the different inflatable and bounce house manufacturers around, how do you compare them? One of the first things to consider is whether the company is a fly-by-night company who will be gone before your warranty expires, or if the inflatable manufacturer is one with a long history and continued growth. The following are a few factors on why you should choose Magic Jump Inc. to be your inflatable manufacturer of bouncy products.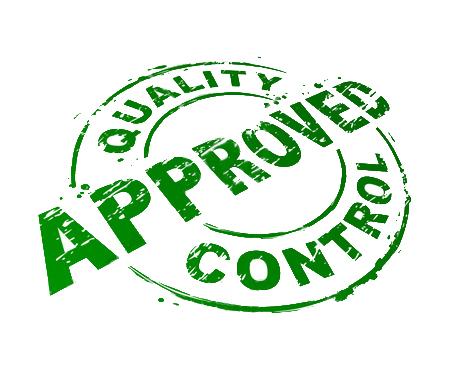 Quality You Can Trust
We make sure to use only the highest quality and best material possible for our inflatable manufacturing. All of our inflatables are manufactured in sunny southern California. We take time to make sure our inflatables will last a long time and will endure a lot of bouncy events. We follow all quality control standards to make sure ever inflatable meets our high standards for quality and durability.
Safety Like Non Other
We take safety real seriously and feel that safety should not be sacrificed at anytime when it's dealing with rides and attractions used by children. That is why we follow all safety standards and provide ample information on the safety and security of our inflatable games. All of our products meet industry standards for safety in operation and design. Our inflatables are also certified in New Jersey and Pennsylvania.
1-on-1 Guidance
We don't have any sales gimmicks, we believe in providing honest and helpful information. We take the time to recommend inflatables that will make our clients successful and satisfied. We don't just sell you an inflatable, we provide you with resources and the knowledge to get you up and running in whatever business venture you are in. All of our representatives have years of experience in the inflatable industry and will provide you with useful and informative help.
Promotion & Advertising Support
We don't just provide our startup companies with inflatables, but we also provide advertising and promotional tools to bring customers to you. Our startup companies get a web presence within minutes of their purchase, giving them immediate exclusive advertising that is valuable and that will give them an advantage over their local competition. View the Advertising Options on the party directory and see what benefits our clients get through the Exclusive Listings.
Grow With Us!
Since 1995, Magic Jump Inc. has been growing and growing, helping thousands of companies start a business and become successful. We have serviced a variety of industries with inflatable games and have the experience and know-how to create custom, new, and fun attractions for a long period of time. Go with a company that has the experience, the knowledge, and the dedication to provide you with the best and most bouncy inflatable possible!
Magic Jump Inc. believes in providing top quality inflatables and games for affordable prices. We take the time to get to know you and see what your best interests are in purchasing the right inflatable. Our experienced staff will help you in the right path and help you in whatever venture you plan on starting or growing. Magic Jump's inflatables are seen all over the world in carnivals, movies, amusement parks, fairs, schools, parks, private companies and many other locations.. Read More
Lauri Kapp - "I want to thank you again for the incredible customer service and help with my dream of opening an IPC. I hope to do business in the future with you when I expand."
Jump, Rattle & Roll - "Thank you, Thank you, Thank you to Magic Jump AND Arsen for the amazing customer service and inflatable products you provide!! We are so excited for our order to arrive and truly appreciate all the time you have spent with us to help ensure we ordered the right equipement so our business can be successful!! Thanks again!"
Disneyland's California Adventure
Make a Wish Foundation
Jet Propulsion Laboratory
Young Men's Christian Association
United States Army
Lexus of America
Hawaiian Air Force Base
Philadelphia Police Department
...and more!
Report

Licensed Knock-Offs

Have you come across counterfeit licensed inflatable knock-offs? Knock-offs are bad for your business and the entire amusement industry. Learn why and how you can report them.
Your

Resources

Take advantage of Magic Jump's wealth of resources and information to keep ahead of the curve in the inflatable industry. Below you'll find several invaluable links to keep your business running smoothly.